Research is presented every three years at the IAS World Congress, an international meeting with oral and poster presentations from researchers, including postgraduate students. Programs include symposia addressing the broader field of allelopathy including plant/plant, plant/insect and plant/microbial interactions. Allelopathy and Allelochemical research is an exciting area that has spawned innovative research in above and below ground interactions and the chemistry of bioactive natural plant products and signalling molecules, leading to better management systems for weeds and pests in agroecosystems, vegetation management in natural settings, novel compound analysis and discovery, as well as their mode of action in complex ecosystems, including terrestrial and marine systems. Recent findings have also led to a better understanding of the mechanisms that aquatic and terrestrial plants utilize to invade new territories, colonize productive and non-productive soils due to complex plant-microbial interactions, and defend themselves against a variety of pests.
Last IAS World Congress Meeting (WCA 8|2017 – Marseille France)
WCA 8|2017 took place took place from 24th to 27th July 2017 close to the old harbour and center town at Villa Méditerranée, Esplanade J4, Marseille France.
IMBE (Mediterranean Institute of Biodiversity and Ecology from Aix Marseille University) and IAS were the main organisers of WCA8 in Marseille.
During WCA8 – 2017, we welcomed 160 participants including 60 students. International representation was very important with 28 different countries represented. It allowed researchers working on allelopathy to gather and discuss latest research findings.
The financial partners of this conference were the research institutions: Aix-Marseille University (FIR AMU), A*MIDEX (MedNet) and CNRS (INEE). We were also able to benefit from the support of the structures involved in Mediterranean biodiversity and ecology: the ECCOREV Research Federation, of course, the Labex OT-Med, the BioDiVmeX program (CNRS Mistrals Meta-Program on the Mediterranean). We have also been supported by local partners through the PACA Region, the Bouches du Rhône department and the city of Marseille. RIC (Research Institute for Chromatography) also participated in the form of a donation.
Details and book of abstracts are available at : https://wca2017.sciencesconf.org/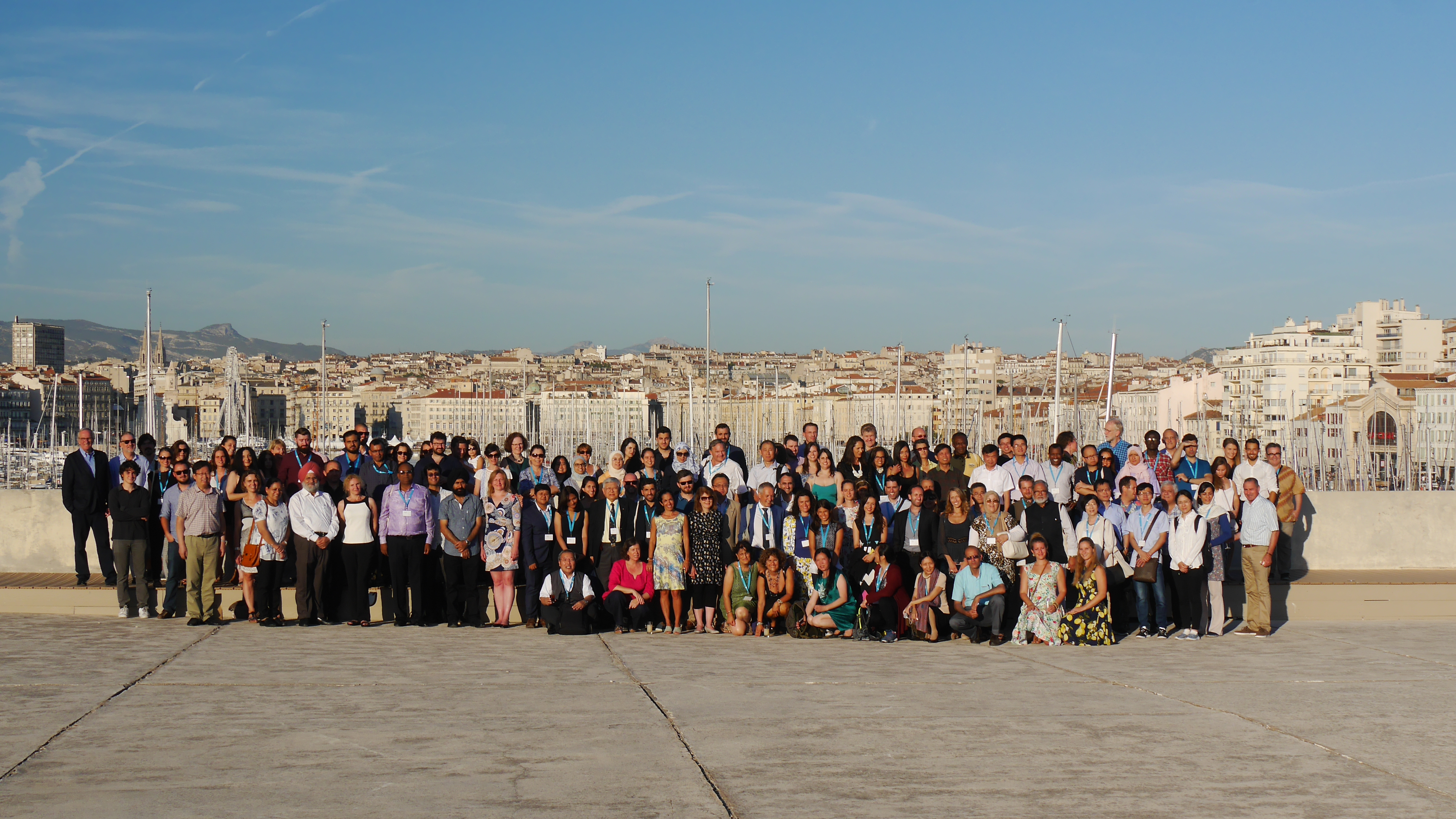 When is the IAS World Congress Meeting?
IAS World Congresses are generally held in the months of July-November every three years. After the COVID pandemic,  the next meeting, 9th WCA, to be held at the University of Campania, Naples, Italy, from July 8th to 10th 2014. Monica Scognamiglio, Antonio Fiorentino Napoli will serve as program chair along with their team of associates and the IAS Executive Committee.